Independent Medical Examinations (IME)
When performing these comprehensive medical examinations that evaluate the progress, impairment or functionality of a patient's current condition, our board certified and IME board certified physicians can also assess causality links and posit the maximum improvement that can be expected.  Reports are reviewed by experienced Quality Assurance members prior to release, ensuring you receive a high quality product ready to release to your client.
Worker's Compensation Examinations
Sometimes the question is whether an injury was caused by a workplace incident; sometimes the question is the extent of the injury; sometimes it has to do with the capability of the employee to perform his or her job as a result of the injury. For all these questions, and others, our certified and credentialed physicians can perform objective and impartial medical exams to provide the accurate information needed to resolve the issue.
Work-related or automobile-related injuries can become thorny workers' compensation cases in the wrong hands; in the right hands, they can be treated efficiently and within the recommended model of care. At IME+, our physicians are experienced in workers' comp cases, adhering to industry guidelines when it comes to any necessary surgery and overall treatment plans.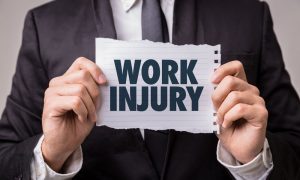 Our dedicated workers' compensation team exclusively handles all aspects of compensation cases and is easily accessible for patients, case managers and adjusters. .  Our physicians have been trained and certified to perform Worker's Compensation Examinations and are fluent in the Federal regulations, as well as New York, New Jersey, and Pennsylvania regulations.  We provide rating examinations and can also provide need for treatment examinations.
Personal Injury Protection Examinations
Car accidents, slipping and falling on someone's sidewalk, and other situations where injuries result are often disputed issues. Since these types of examinations can help determine causality, possible outcomes, and any wages lost, it is critical that your medical evaluator be experienced, credentialed, professional, and knowledgeable.
The experts at IME+ are proficient at handling complex claims, especially when it comes to Personal Injury.  With convenient scheduling in locations throughout the tri-state area, we can assist in pairing you with the right doctor for your needs. Rapid report turn-around will ensure that your deadlines are never missed.
Permanency and Disability Examinations
Determining the extent of impairment; evaluating prognosis; gauging the status of a patient and his or her ability to work, live, and thrive after an injury can all seem subjective — which is why an examination by an objective, licensed, and board certified medical examiner is imperative.
Liability Examinations
When an injury has occurred, the issue of liability often follows. The cause of the damage, and the extent of the injury; the time it will take to heal and whether or what losses to the patient might accrue in the meantime — all need to be determined and defined by an objective, licensed professional. In addition to accurate and thorough examinations and reporting, the physicians at IME+ have received personalized and individual training to perform expert testimony and you can be confident in knowing that each referral is handled by an expert team of specialists.  Direct communication with our providers gives attorneys confidence that their cases are being handled by the top professionals.
Federal Worker Comp Examinations
Federal Workers Compensation Cases can be complex.  The physicians at IME+ are fluent in Federal Guidelines and have vast experience in evaluating Federal cases and have served as experts for State and Government agencies.